Try At Home
---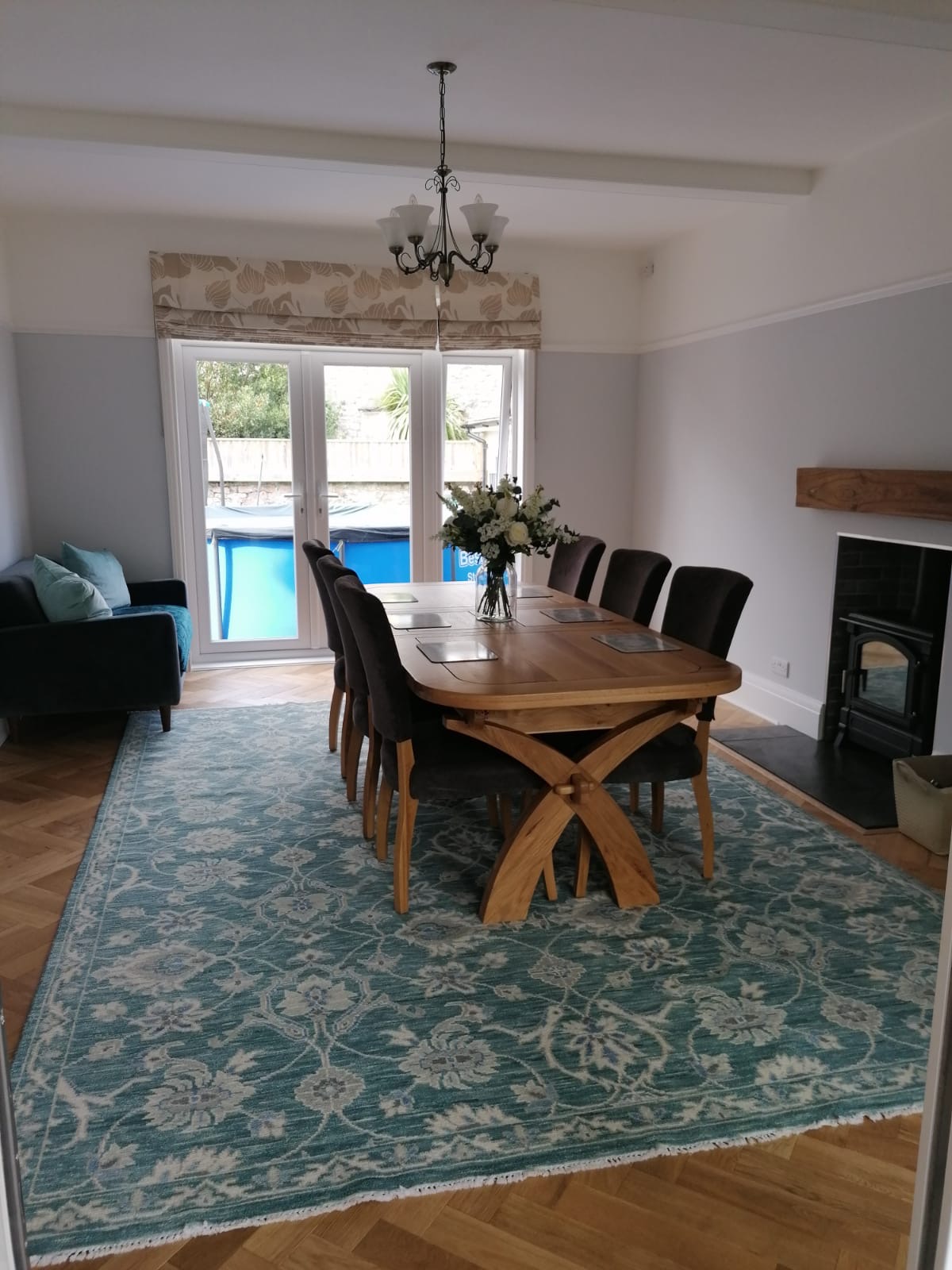 The team here at Oriental Rugs of Bath are expertly placed to help you decide on the perfect rug for your room.
We believe that a rug is the heart of any home and it should represent your aesthetic views as well as
be practical for the space in question. We pride ourselves on being able to recommend appropriate pieces that compliment your existing colour scheme, furnishings and intended function of the room.
Our shop is home to hundreds of handmade rugs and kilims in a wide variety of designs and sizes.
We believe it is important customers get the chance to touch and handle these stunning artisan made objects
to really believe the quality of the craftmanship and the symbolic beauty of each individual piece.

As standard, we offer a Try At Home service.
It is much easier to compare rugs in the space they are intended to go, with colour variations
and different sizes judged side-by-side, rather than expecting customers to make a decision
on the spot in our shop. Our 'on approval' services are FREE within a 30 mile radius of
Bookbarn International (BS39 6EX) and we are able to make other accommodations on request.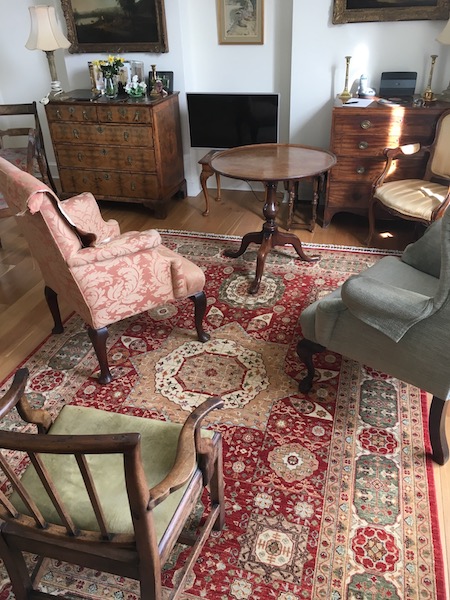 During this period of uncertainty, we understand that for some people,
it is not feasible making a visit to the shop in order to view
our ecclectic stock. For this reason, we are happy to provide
FREE design consultations over the phone via WhatsApp or on email.
To enable us to best help you find the right item for your home,
please send your enquiry with the following information to [email protected]:
photos of the space in question from different angles

your minimum and maximum size for ideal rug (block this out with newspaper if not replacing an existing item)

detail close-up photos of any furnishings for colour scheme

reference any items on our website that help identify your taste

Price range

postcode of the property

contact phone number
A team member will then get back to you to discuss options and arrange a convenient time to bring items
over on approval, practicing social distancing and following the latest government advice.



We love our products and are proud of the expertise and personalised, hands-on services we provide.
Every customer is important to us and we want nothing more than to help people explore and cherish these outstanding works of art.
A handmade rug should be seen as an investment as it will last a lifetime and give back in ways you will grow to understand.